1C-WiseAdvice Accounting Services
When choosing an accounting company, it is very important to understand who your potential provider is. Many companies know how to present themselves beautifully, but only a few of them can speak to the facts and figures.
Our collaboration should start with trust and respect. If the following information is not sufficient for you – we will be happy to present ourselves in more detail.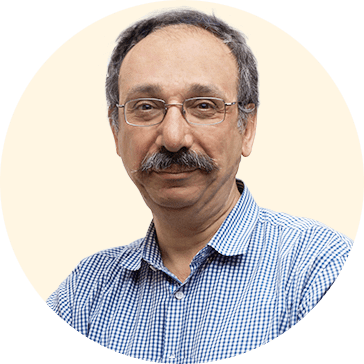 Boris Nuraliev,
1C founder, Majority Shareholder of 1C-WiseAdvice

1C currently owns 51% in one of the units of WiseAdvice Consulting Group. A considerable part of our investment will go into the company's capital and be used for business development...

We would like to maintain the individuality of our team so that it can continue to generate new ideas. And we will help the reputation of a big holding company.
Facts and Figures
Scale
Rankings
Certificates
As well as…
WiseAdvice Consulting Group provides over 50 professional services to businesses (from accounting outsourcing and legal consulting to IT services)

Over 300 employees work for WiseAdvice Consulting Group

WiseAdvice Consulting Group provides services to over 5000 clients including Russian and foreign companies active in a variety of sectors
We are a Certified Partner of 1С under the "1С: Leasing" project. All required licenses (with respect to application solutions and client-servers) are obtained officially for subsequent leasing to third parties

We are a Certified Partner of Microsoft. Our license agreement (Services Provider License Agreement – SPLA) permits us to license Microsoft products officially and provide them to our clients in the form of services
Membership in the Russian-German Chamber of Commerce

Membership in the American Chamber of Commerce in Russia

Membership in the Chamber of Tax Advisors

Membership in the Association of European Businesses
Company Background
2005
2011
2013
2015
2016
2017
2018
2019
2020
2005
WiseAdvice Consulting Group opens its first office in Moscow with the Accounting Outsourcing Department.
2011
Accounting functions are standardized and a uniform accounting methodology is introduced and applied. Every stage of service is monitored and controlled, uniform rules and standards are introduced.
Personal assistants are employed to establish more convenient communication with clients.
WiseAdvice takes 5th place in national rankings for tax accounting outsourcing companies.
WiseAdvice provides regular accounting services to over 100 clients.
Education Center is founded for teaching and training accountants.
2013
Customer Support Service is automated, all internal and external communications are conducted through CRM only.
A Mobile Personal Account is created for cell phones and smartphones ( 'Mobile Accountant').
A large-scale project to automate all business processes is launched. Standardizing accounts and automating processes makes it possible to open offices in the Russian regions where the labor market is more stable, consequently resolving staff turnover issues and making the cost of services more stable and attractive to clients.
2015
Regular accounting services are provided to over 250 clients, 52% of which are foreign companies).
1C– the largest developer and producer of accounting software in Russia and the CIS – becomes the majority shareholder of the company. WiseAdvice receives substantial investment for creating new services and technological improvement. Accounting services are rendered under a new brand – 1С-WiseAdvice.
New office opens in St. Petersburg. WiseAdvice enters the market in Kazakhstan.
Introduction of IT-infrastructure:
Powerful servers hosting accounting databases are situated in a reliable data center, equipped according to international standards;
Processes for updating and backing up accounting databases are standardized and controlled;
Remote access to accounting databases for clients becomes available (high-speed performance, failure-resistant, 24-hour access).
2016
Another regional office opens in Volgograd. The company becomes a full member of the following Business Associations:
2017
More than 500 clients are on regular accounting services (52% of them are foreign businesses).
New regional office opens in Krasnodar. WiseAdvice enters the market in Ukraine (Kiev). The company ranks 7th in the ranking of the largest accounting companies in Russia (according to Expert RA).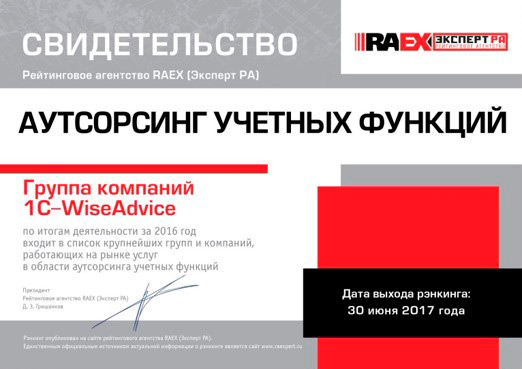 2018
We rank 5th amongst accounting outsourcing firms
New offices opened in Minsk, Belarus and Elista, Russia
2019
New regional office opened in Ryazan
More than 700 clients are on regular accounting services
Our team
within the framework of the Accounting Services Projects
More than 150 experts work for our customers.
Services to foreign companies are provided by English-speaking professionals having many years of experience in management reporting preparation in English and its subsequent submission to financial supervisors of parent companies
Key
personnel
Chief
accountants
Tax
consultants
Auditors
Methodologists
Personal
assistants

The secret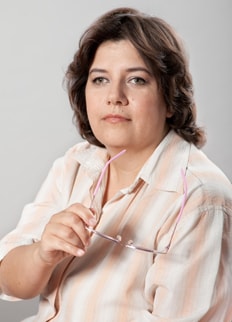 Alyona Bochenkova
Director of the Department of Accounting Services
Certified auditor (since 2000); lawyer.
She has been working as a chief accountant and Chief Financial Officer in Russian and foreign companies for over 15 years.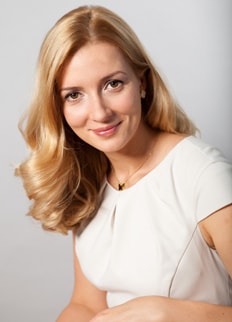 Olga Rulkova
Partner Audit, Accounting Services, Tax Law, Consulting Service
Certified auditor (since 2007)
Certified tax consultant (since 2008)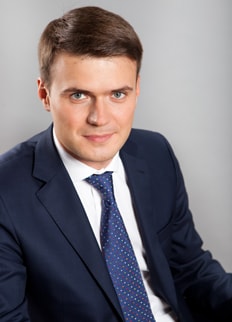 Alexander Rulkov
Managing Director, Partner
Certified auditor (since 2007)
Certified tax consultant (since 2008)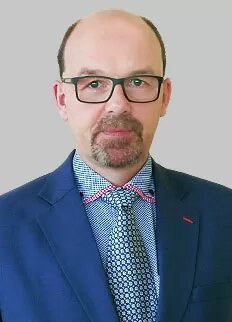 Hans Küpper
Director International Business
15 years consulting and hands on work in Russia
How can we be of service?
ensure accurate and timely financial and tax reporting to the authorities.
adjust tax statements to match the accounting, so as to avoid any questions and suspicions of the Russian tax authorities.
discuss with you the tax burden for the current period, so you can set aside the appropriate amount.
verify if your tax burden corresponds to industry norms, in order to avoid queries by the tax authorities.
correctly calculate payroll and transfer the funds to your employees, taking into account sick pay / vacation allowance / travel allowance / maternity benefits, etc.
correctly calculate the payroll taxes.
put together reports and file them with the PFRF and SIF.
minimize your risks in case if your company pays salaries close to the legal minimum.


















In minimizing your tax risks, developing tax optimization methods tailor-made for your company, or simply advising you on complex tax issues, we will definitely involve tax lawyers. It is very important to understand how this or that decision relates to existing judicial practice, and if we can protect you in the event of tax disputes.
How can we be of service?
consult you on accounting and taxation even before the agreement on the accounting service is concluded; they will study your business and suggest the optimum format of working together.
in the course of our business relationship, they will answer any of your questions on accounting and taxes, advising on the maintenance and restoration of adequate accounting records, building an effective accounting service, tax accounting, tax planning and tax optimization.
adapt your accounting and tax accounting to new circumstances (expansion, consolidation, new types of activity).
facilitate a dialogue with other divisions of WiseAdvice Group for solving other problems that may be equally important for your business.







How can we be of service?
To err is human. However, accountant errors can be too expensive both for us and for our customers.
In order to tighten quality control, we have established an internal audit service. Our auditors advise accountants in their daily work and periodic reporting and also thoroughly check the work that they submit to state bodies.
Moreover, our methodological experts help to continually refine and upgrade our 1C information system, so that we can minimize the "human factor" while serving your company.
Today, for example, we store in our database complete and well-structured information on the financial and tax accounting of each company. At any time, we can thus replace absent accountants by others without compromising on quality and speed.




How can we be of service?
Given that you are served not by one accountant, but by a whole team of specialists, we have facilitated the process of communicating with us under the "one window" principle.
A personal assistant assigned to you will solve all organizational issues, both before and during our business relationship. In particular, he or she will:
record all your queries in our database, so as to remind our employees about them;
control the timely execution of your orders;
organize your meetings with experts in the field of accounting, taxation, etc.;
oversee the document flow between your company and WiseAdvice.
In other words, all communication with our company is through a personal assistant, who is always free for you. Please, call, write, contact us at any time – we will certainly listen and help you!
We are able to communicate in English, both verbally and in writing.





We have purposely avoided listing our experts by name and thus, drawing your attention to them. After all, their availability is one of our advantages.
We show great respect in dealing with our clients' source documents. Since we get thousands of documents per month, our task is to make sure that none of them is lost.
As soon as the documents arrive in our office, our experts immediately go into action: they scan them and attach them to the 1C system in a digitised format. Paper originals are archived and transferred to storage. Thus, your documents are not passed around by way of cabinets and accountants' tables; instead, they are promptly processed, without leaving one room.
Thanks to the accurate work of clerks, scanning assistants and 1C data entry operatives, you can not only be confident in the safety of your documents, but also at any time receive any digital copy from the 1C database, just by pressing a button. (Please note that in the course of tax audits, legal disputes, etc., originals are usually not required. Printed copies are enough.)




Our clients
All countries
Austria
Belarus
Brazil
China
Denmark
France
Germany
Italy
Japan
Poland
Singapore
Spain
Sweden
United Kingdom
USA