ASUS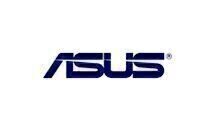 ASUS, a company with more than 11,500 employees and world-class developers around the world, is widely known for its innovative technologies and the quality of the products they produce. ASUS is a leader in the new digital era with a full range of advanced and high technology products. It has been included in the list of the most successful IT companies for 11 years. The company produce computer components such as motherboards, graphic cards, as well as laptops, monitors, mobile phones, and optical drives.
WiseAdvice Services:
accounting, preparation and handing over of all types of accounting and tax reporting.
wages calculation and other benefits (holidays, off days, business trips, compensations, sick leave payments, etc.).
preparation and handing over of all types of payroll reports to the IFTS and funds.
consultation on HR management.
"When our representative office in Russian Federation needed a partner, who could provide accounting outsourcing services, we applied to the WiseAdvice consulting group. We are satisfied with the services and cooperating with this company."

Head of Representative Office
A.G. Kim