AIR LIQUIDE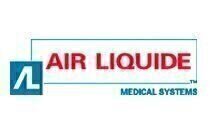 The group of Air Liquidecompanies are represented in 80 countries around the world with a total amount of employees about 50,000.
"Air Liquide" has been operating in Russia since 1989, at the beginning it was a representative office to sell equipment for the production of industrial gases.
"Air Liquide Medical System", part of the "Healthcare" business unit of "Air Liquide" and offers innovative products in four fields: artificial lung ventilation (hospital, home and ambulance), anaesthesiology, centralised supply of medical gases and aerosol therapy and accessories to connect with the patient.
WiseAdvice Services:
a full range of accounting services;
wages calculation and other benefits (holidays, off days, business trips, compensations, sick leave payments, etc.);
calculation of payroll taxes and contributions;
preparation of payroll report to the IFTS and funds;
process of advance reports of employees;
preparation of payroll in the "Bank-Customer" system;
consultation on HR management
We are regular customers of WiseAdvice and recommend this company as a reliable partner and responsible executor to everyone who is looking for a long-term relationship with partners.

Head of Representative Office
B.E. Pervozvansky