FEDERAL MOGUL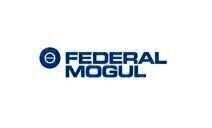 Federal-Mogul company was founded in Detroit in 1899, its international headquarters are in Southfield, Michigan. Over the 50,000 employees from 34 countries works for the company.
It is a leading global provider of products and services to global manufacturers and agents of the vehicle services in the automotive industry, small, medium, and heavy-duty commercial vehicles, navigation, railroad, aerospace, energy, and industrial sectors. The company's products and services help to improve fuel consumption, reduce emissions, and improve vehicle safety.
Federal-Mogul Powertrain subunit develops and manufactures power unit and system protection parts, as well as original equipment for passenger cars, heavy cars, industrial equipment, and vehicles.
WiseAdvice Services:
a full range of accounting services.
services of tax lawyers in terms of accompanying tax audits.
WiseAdvice tax lawyers successfully challenged the claims of the on-site tax inspection, they also managed to reimburse VAT to our company inthe amount of over 30 million roubles.

General Director of Federal-Mogul Powertrain East
Uwe Plaksin